Company Name
Founder Name
Mike Brusov, Yuri Lobyntsev, Artem Baranov
Name
Overview
Cindicator is a financial management platform that is based on what we call "hybrid intelligence". Hybrid intelligence is a combination of knowledge from analysts and learning models that were synthesized in special laboratories. The platform Cindicator allows a more efficient way to manage investor's capital, and to monetize and value assets differently yet intellectually. At the same time, Cindicator also provides users with the necessary tools and data to make sound investment decisions in the midst of a volatility and uncertainty in the market.
Founded in 2015, Cindicator aims to improve the decision-making process of investors by using collective data. Cindicator uses artificial intelligence to generate conclusive signals by synthesizing the collective intelligence of forecasters and analysts. Several predictions are generated by analysts who answer a series of questions about the price levels of various financial assets, macroeconomic indices, and different events that significantly impact the market.
Operating Mode and Protocol
Cindicator's main protocol is based on a new hybrid technology. This hybrid technology is the interaction or symbiosis of two types of intelligence: human intelligence and artificial intelligence. Based on the hybrid technology, Cindicator is able to work efficiently in the financial market. There are two components in the platform. The first component is a system to collect data from individual forecasters, and the second component is a system to analyze and interpret the data collected. These data or predictions are collected with the aid of mobile applications.
Cindicator uses automatic learning such as cleaning, grouping methods, linear regressions, Bayesian models, genetic algorithms, and neural networks to calculate the weights for individual forecasters and identify and correct systematic errors in the platform. The method used eliminates the margin of error and therefore generates final predictions and commercial signals that can be used by merchants. Forecasters are then rewarded monthly based on the amount of their activity in the platform, and the accuracy of their predictions based on a price-quality system.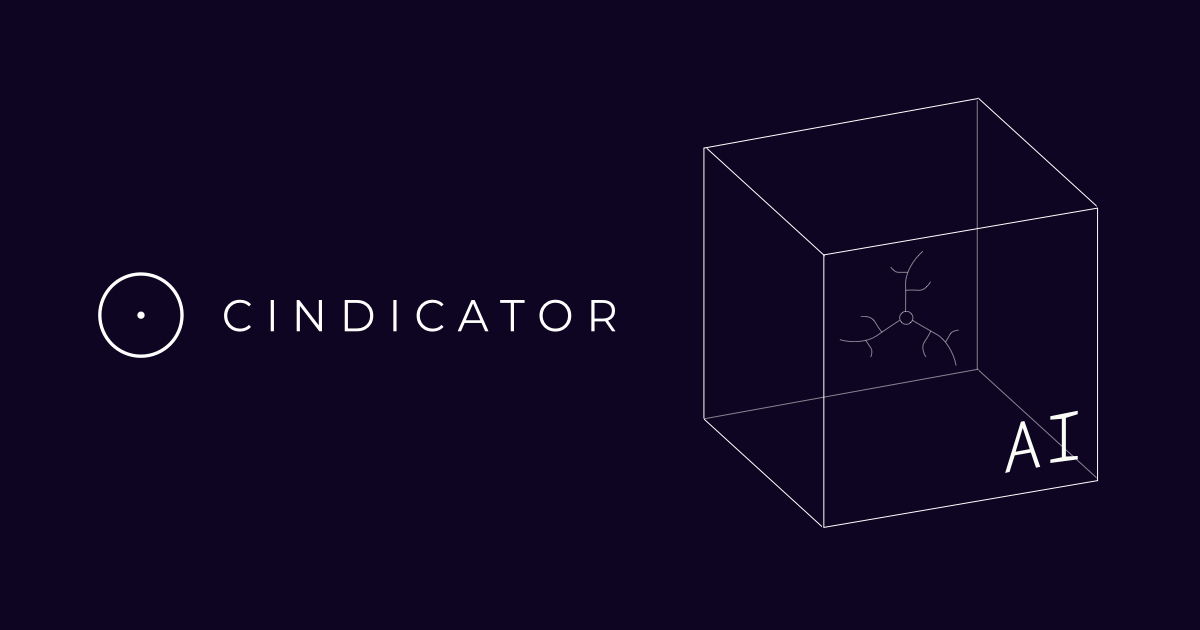 The Team Behind Cindicator
Cindicator was founded in 2015 by CEO Mike Brusov, CTO Yuri Lobyntsev, and COO Artem Baranov. The general objective of Cindicator was to develop a hybrid intelligence based on popular wisdom. Eventually, data scientist and back-end developer Alexander Frolov joined the team. Alexander Frolov previously worked on structural bioinformatics in Biocad pharmaceuticals. Following the decision to focus on finance, the team expanded to include Analytics Chief Kate Kurbanova, and IT Director Nodari Kolmakhidze, both traders with full experience in the digital market arena.
Storing and Buying Cindicator Tokens
Cindicator tokens are currently marketed on platforms Binance, HitBTC, and Mercatox for BTC and ETH, although it still does not have a large scope in terms of exchanges, we believe it is on the right track.
Cindicator tokens are ERC20 type, therefore they are compatible with any wallet with ERC20 compatibilities such as MyEtherWallet, Meta Mask or Parity. Ledger Nano S or Trezor also work, and we recommend these as the safest storage option.
Advantages
It has a good vision in the medium-long terms.
An excellent initiative of using hybrid technology to obtain more optimized results.
The team behind Cindicator is fully equipped with knowledge and skills for the magnitude of projects.
Disadvantages
It does not have a good reputation due to its relatively short time.
The protocol can be too complex for some people.
Not recommended for beginners.
Conclusion
Cindicator is a sophisticated piece of technology because it combines two forms of knowledge -- human and artificial. This use of knowledge provides users with more or less accurate signals in terms of market events and price level thereby empowering them to make sound and favorable decisions. Based on the fundamentals of this project, it would, in our opinion, be a good investment decision. The market is teeming with uncertainty, and investors are always looking for a way to minimize risk and maximize profits. Cindicator provides this solution to investors and users because of its advanced hybrid technology.