Overview
Bisq is a cryptocurrency exchange platform that caters a large number of fiat and digital currencies. This platform is special in a way that it uses a certain operating system that has a downloadable application. This application is used to perform various transactions and operations. As a regulated platform, Bisq implements low transaction fees.
The structure of Bisq and its interface makes it one of the most anonymous exchange houses. Bisq implements a Person-to-Person (P2P) operating system which means all transactions are done privately. There is no intervention or help from agents external to the exchange. This increases the protection of transactions.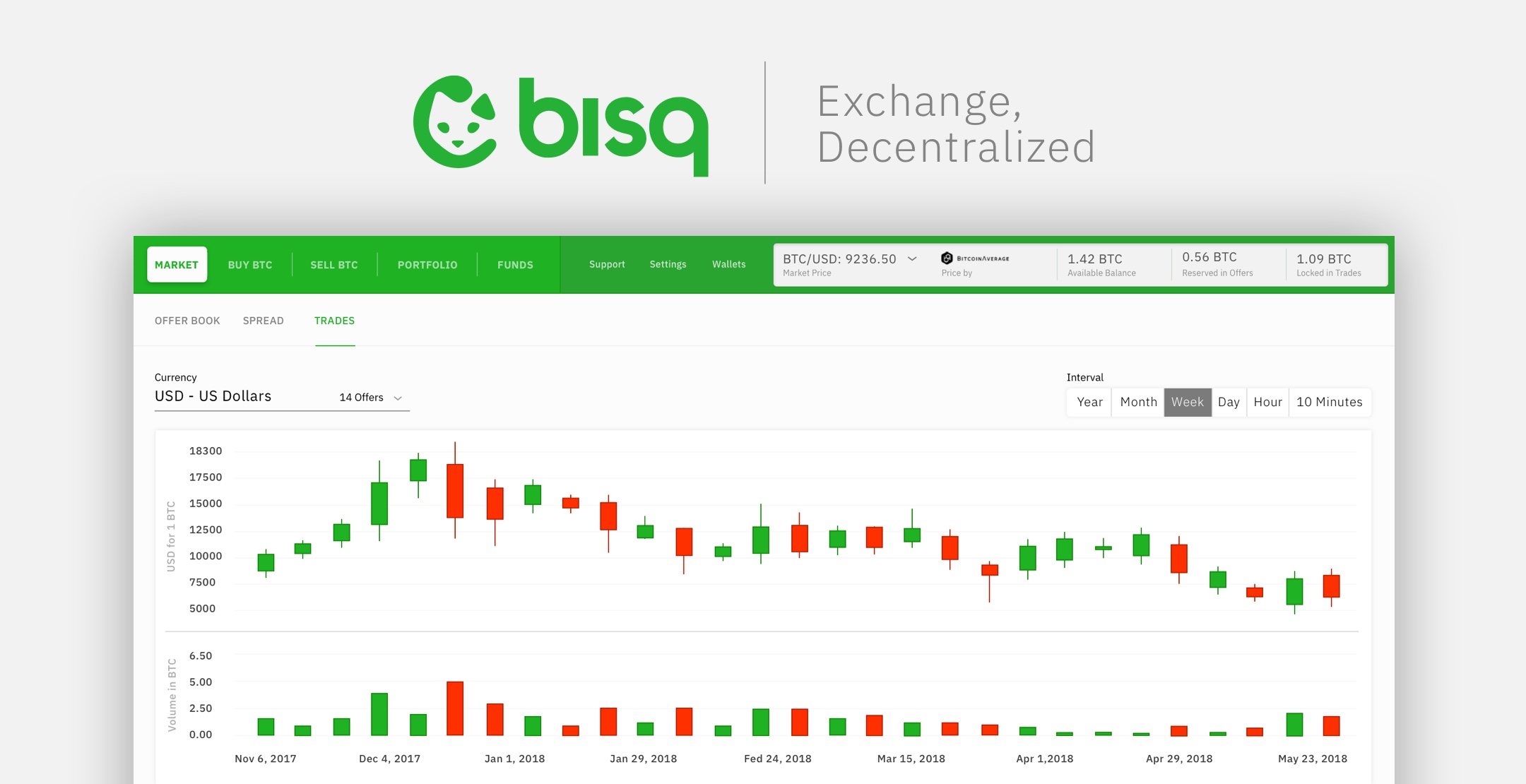 Bisq has wide connections and is cross-platform. It has a useful application which you can download from the platform's official website. After installing this platform on your personal computer, you can use the platform anywhere in the world.
One thing very innovative about Bisq is it lets you modify the mother folder of its official application. You can make it as you want, modify aspects of it -- color, transaction display etc. Bisq gives its users an open source application with the freedom to edit its source code.
Bisq has a reward and incentive system for all its users based on a type of special tokens. This system was put in place in order for users to look for errors on the web that may pose dangers to the platform.
Conclusion
As with other exchanges, you must first register on the platform and verify it before you can start trading. If you're looking for an exchange platform which gives you the freedom to change its source code, Bisq is right for you.