Overview
LocalBitcoins is not a usual "bitcoin exchange" but rather a platform where a "bitcoin traders" allows to trade in person or peer-to-peer trade in a marketplace. It means that the traders and buyers should meet in person and trade cash to bitcoin. Started in Finland, in YR 2012 on June; LocalBitcoins provides an alternative platform to obtain and trade bitcoins. Since then, the company has developed an outstanding reputation and established itself in most of the countries around the world and earned the status of the largest and one of the oldest bitcoin exchanges. The company currently operates in 16064 cities and 248 countries, and it is most popular in the US, UK, and China. All the achievement of the Company made possible by a brilliant programmer and entrepreneur founder, Mr. Jeremiah Kangas.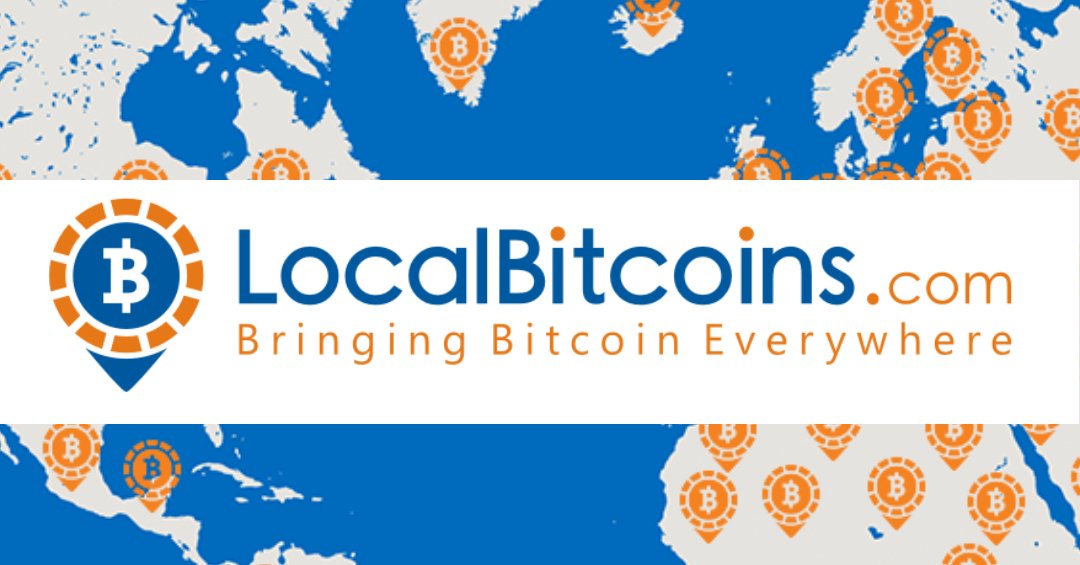 The world's go-to for in-person bitcoin trading is the "LocalBitcoins" that offers a cheap fee per transaction, as low as 1% fee is applied for all trades. The seller pays the fees per transaction; this means that all buyers are not liable for any fees. But, please keep in mind that the standard bitcoin network fees apply for all deals, it means that the seller, themselves don't also have a transaction fee. Instead, the seller will charge a higher exchange rate (So, the fee will take that into account, when making a trade).
Trading
Trading in LocalBitcoin is somewhat a little prone to scam, although the platform is excellent. However, due to its way of trading in-person or peer-to-peer-trade in an actual marketplace, sometimes you'll meet a wrong trader to deal with. It means that using the right precautions is the best practice to avoid any problem in the future.
There are two things need to considered to have a secure trading transaction besides the trading security offered by the platform. You need to "choose your seller" and "communication with the seller."
A typical trade on LocalBitcoins works like this; the example is an "online sell trade" (in-person trading well have similar way via platform). Also, the process is the same when "buying bitcoins online." So, in this review, we're focusing on selling Bitcoins, as that's the most common type of trade.
Create a sell Bitcoins online advertisement (called an online sell advertisement): When creating the advertisement, payment method and pricing limits are required to fill in. Also, you can write your terms of the trade as a free-form message.
Funding your LocalBitcoins.com wallet with Bitcoin: Required to fund your wallet for customers to be able to open trade requests from your advertisements.
Buyer opens trade with you: The logic behind this process is your preferred amount of bitcoin that you place on your "advertisement" automatically taken from your wallet into "escrow." And provide the buyer payment instructions and guide through paying for the trade. Then, you will receive a notification via email or SMS when someone replies to your advertisement.
An advertisement paid: Once the buyer has paid the significant amount equivalent in bitcoin. Then, you will receive a notification via e-mail or SMS.
Releasing the Bitcoins from seller's escrow: Once the seller confirmed the payment had received, it's the time to moves the bitcoins to the buyer's LocalBitcoin wallet's escrow.
Leave feedback: this is the final step for the buyer and inspires the buyer to do the same for you.
Conclusion
LocalBitcoins is one of the most successful crypto-exchange-platform that is capable of trading Bitcoin in cash, and it also supports the principle of P2P-service where the trader and buyer should meet in a certain place and trade cash to digital currency. This crypto-platform is considered as one of the easiest services you can use to acquire cryptocurrencies without imposing selling/buying limits – it also offers several payment methods with 1% flat network fees for each successful transaction, though, they charge higher network fees for cash orders.
However, "some deals are too good to be true." So, it is advisable to be vigilant all the time, especially dealing with untrustworthy sellers – because once you've placed an order, and successfully delivered your money to the seller, there's no way to ask for a refund. Also, digital currency prices on this crypto-platform are slightly higher compared to other crypto-exchanges out there.